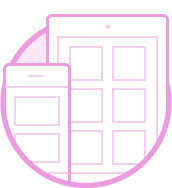 CREATE
New website – branding – marketing materials – Let us help you develop a presence that best represents you and ultimately, helps your business succeed.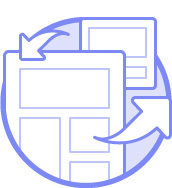 REWORK YOUR SITE
iS works with your company as you grow. Websites should be updated every few years. If we have built your previous site we can quote a reduced cost site as we build with the future in mind.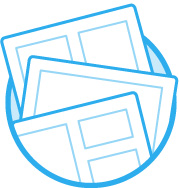 HOSTING
Have a site but don't enjoy dealing with hosting issues? We have cost effective solutions that let you do your business while we take care of your online systems.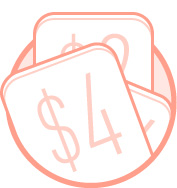 SAVE!
iS concentrates on how to best support it's clients and, ultimately, save money. Good business by us means great business success for you.
YES, WE SAID THAT…
Watch here for updates, information and news to help keep your website safe.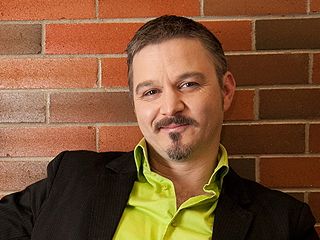 greg T
Lead Designer | Department Manager | Coordinator
greg has been a designer since before his schooling began. He could often be found spending hours drawing and designing while in his grandmothers care. Years later his passion for design blossomed and expanded in the direction of marketing and advertising. He realized early in his experiences that it was not 'selling out' to understand design that was appealing to the masses but simply good business. This thought process translated into into several awards and scholarships that he received throughout his education.
greg now operates on the philosophy that great design is not only appealing but sells. It is something that draws the viewer into it and then rewards the viewer with an opportunity to continue on in their interest and desire to be a part of what attracted them by giving them a 'next step' to take. Something to continue their journey that began when they first noticed the piece they are looking at. Ultimately, good design is an experience and journey rather  than simply a one time appeal.
That is what makes great sites, brands and advertising campaigns – something that causes the viewer (client) to pay attention and then impels them to want to continue in the experience. greg is pleased to bring this to each and every one of his clients.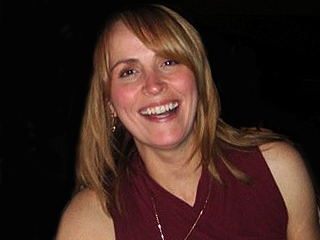 Tanya Heschl
Office Manager | Better Half
Tanya has 20+ years of office management, systems analysis, and administrative experience under her belt. The Image Stop is dedicated to helping our clients and by bringing Tanya onto the team, we hope to increase that service to you, our clients.
Tanya is a valuable addition to the iS team. Her energy and service focussed approach fit perfectly with how iS operates.
We are now using an on-line booking calendar to make finding a suitable date and time MUCH easier!
---
A confirmation email is sent for all booked all meetings once your request has been received. Thank you! 🙂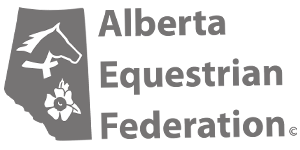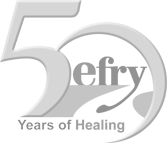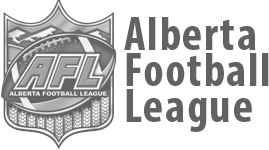 WebDesign
Quality, custom design on all scales. Small business on a budget? Need/want great support without the stress and worry?
Did we mention our unique hosting services as well? Yes, we do.

Logo / Branding
Logo and branding packages for everyone – starting at $500.
Branding, business cards, flyers, posters…. we know marketing.
You can't lose.

Site Maintenance
Monthly, quarterly and bi-annual packages available to suit your company needs.
We keep you up and running so that you can concentrate on your business.
Site Maintenance Packages


Why

iS

 ?
We know what we're talking about, and why…
There are a multitude of graphic and web designers available to the average business owner. Who to use depends upon how much you know to both ask and look for.
The Image Stop ltd. is skilled and educated in Marketing and Advertising. We know how to sell and how to help your business sell itself and what it does. Not just education but proven results.
Contrary to what some believe, this does NOT happen by chance, overnight or simply due to a nice looking logo or webSite. To make your marketing dollar get the most value ask iS. We offer hourly consultation and training to your company to aid in improving your marketing dollar as inexpensively as possible. We help streamline your business to make it optimally profitable.
We have assisted in helping several existing and new companies begin on the right foot and have watched them grow into profitable organizations through one on one discussion and teaching through business classes and at local conventions. Let us help you do the same.
Contact iS
Feel free to contact us anytime – maybe we can come visit you. We like to meet our clients and discuss their Design and Marketing ideas. … and not being a lawfirm we don't even charge by the hour to just talk 🙂


Office: 403.630.3409
Mailing Address: 47 Cedarbrook Close SW Calgary, Alberta T2W 5B8
Business Hours:
8am – 4:30 pm, Monday to Friday (MST)