About iS
For companies that want MORE....
Building the future
Located in Calgary, Alberta, Canada, The Image Stop is a strategic web design and hosting company that services clients all over North America. We have experience working with businesses in a wide range of industries, as well as professional associations and government organizations.
The Image Stop is well versed in delivering and executing marketing campaigns and strategies across ANY form of online and offline media. We combine smart people, creative ideas and hard work to achieve stellar results for our clients.
You have no idea how easy you make corporate web design for business owners such as mine. Over the last 15 plus years, you continue to provide excellent work, service and all with a smile. Thank you again for filling a niche at a fair price.

Why iS ?
We know what we're talking about, and why… There are a multitude of graphic and web designers available to the average business owner. Who to use depends upon how much you know to both ask and look for.
The Image Stop ltd. is skilled and educated in Marketing and Advertising. We know how to sell and how to help your business sell itself and what it does. Not just education but proven results.
Contrary to what some believe, this does NOT happen by chance, overnight or simply due to a nice looking logo or webSite. To make your marketing dollar get the most value ask iS. We offer hourly consultation and training to your company to aid in improving your marketing dollar as inexpensively as possible. We help streamline your business to make it optimally profitable.
We have assisted in helping several existing and new companies begin on the right foot and have watched them grow into profitable organizations through one on one discussion and teaching through business classes and at local conventions. Let us help you do the same.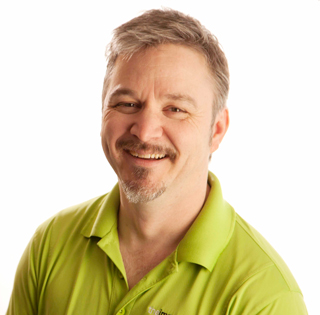 greg T
Creative Director | Founder 
greg operates on the philosophy that great design is not only appealing but sells. It is something that draws the viewer into it and then rewards the viewer with an opportunity to continue to a 'next step'.  Ultimately, good design is an experience and journey rather  than simply a one time appeal.
That is what makes great sites, brands and advertising campaigns. greg is pleased to bring this to each and every one of his clients.
Tanya Heschl
Office Manager | Better Half
Tanya has 20+ years of office management, systems analysis, and administrative experience under her belt. The Image Stop is dedicated to helping our clients and by bringing Tanya onto the team, we hope to increase that service to you, our clients.
Tanya is a valuable addition to the iS team. Her energy and service focussed approach fit perfectly with how iS operates.