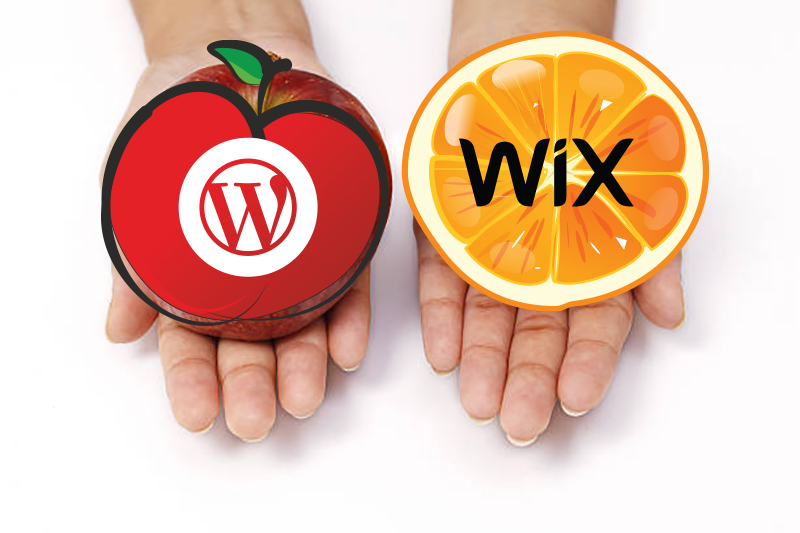 When it comes to building a website, two popular options are Wix and WordPress. While both platforms have their pros and cons, choosing the right one for your needs can be a tough decision. In this article, we'll compare the features, pricing, ease of use, and customization options of Wix and WordPress to help you make an informed decision.
Features:
Wix offers a wide range of features such as an intuitive drag-and-drop editor, a variety of templates, and a built-in app market. It also offers advanced features like eCommerce and booking tools, as well as a free domain name and SSL certificate with its premium plans.
WordPress, on the other hand, offers a larger range of features through its plugin system. It has a vast library of plugins, including eCommerce and booking plugins, as well as a huge collection of themes. WordPress also offers a powerful content management system and has the flexibility to accommodate any type of website.
Pricing:
Wix offers a free plan with limited features and branding. Its premium plans start from $14 per month and go up to $39 per month. Each plan offers more features and storage space. Wix's eCommerce plans start from $23 per month.
WordPress is free to use, but you'll need to purchase a domain name and hosting separately. Hosting can cost as little as $3 per month or as much as $50 per month, depending on your website's needs. You'll also need to pay for premium themes and plugins, which can add up over time.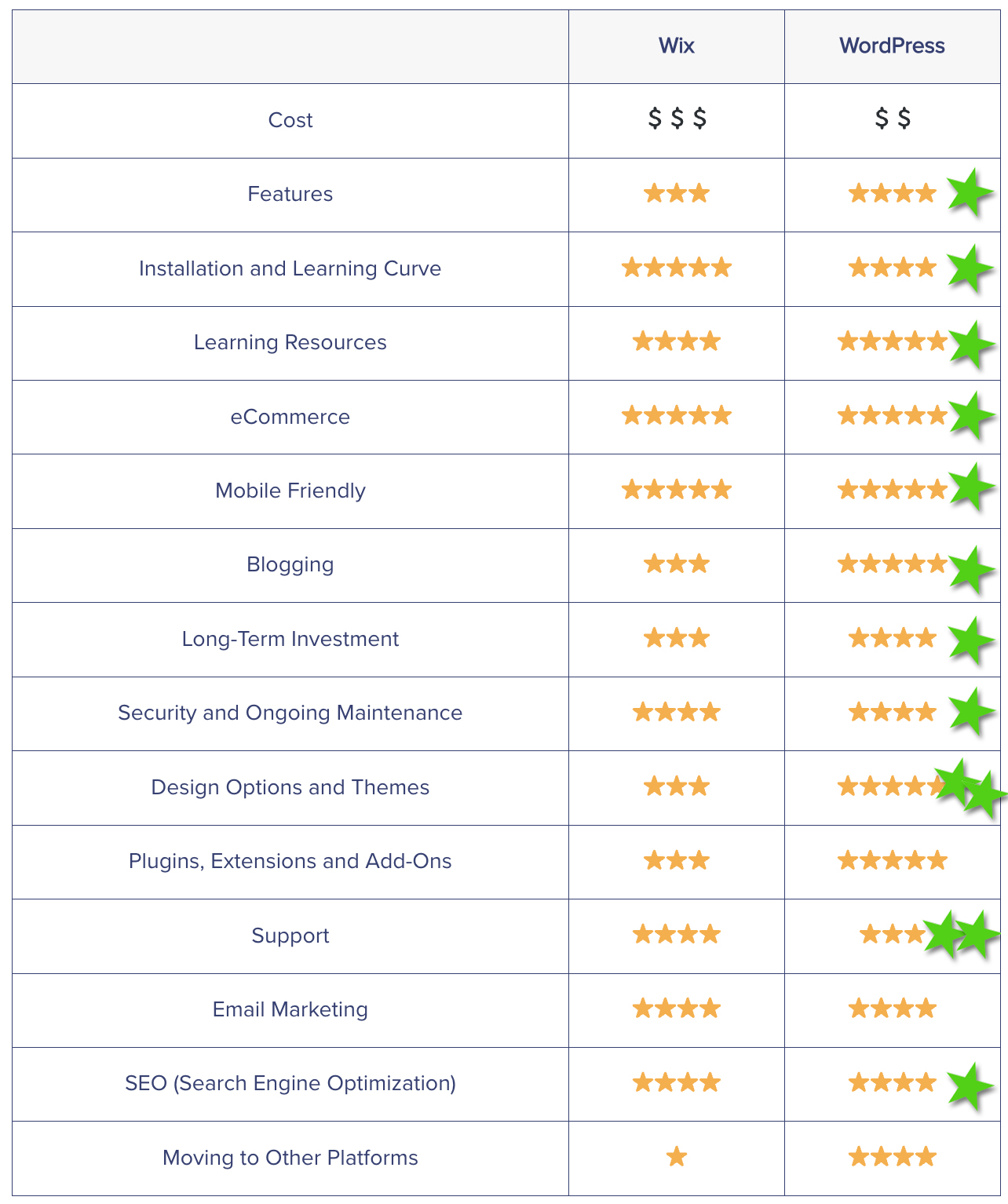 The green stars represent the extra that The Image Stop adds for its clients without charging more. It's the extra that makes the biggest difference.
Ease of use:
Wix is known for its easy-to-use drag-and-drop editor. It's beginner-friendly and requires no coding knowledge. However, the editor can be limiting in terms of customization options, and you may not have full control over your website.
WordPress has a steeper learning curve than Wix, but it's also more powerful and flexible. It requires some basic knowledge of HTML, CSS, and PHP to fully customize your website. Once you get the hang of it, WordPress offers a lot of flexibility and control over your website.
Customization:
Wix's customization options are somewhat limited compared to WordPress. While you can choose from a variety of templates and use the drag-and-drop editor to create pages, you can't edit the website's code directly. This may limit your ability to create a truly unique website.
WordPress offers full customization options, allowing you to edit the website's code directly. You can also choose from a huge selection of themes and plugins to add more functionality to your website. This flexibility means you can create a website that's truly unique and tailored to your needs.
As a web designer The Image Stop also specializes in and has created client specific systems that include custom features and the ability for our clients to have virtually anything they need in a website without extra cost. This is a part of our building system and not extra or an add-on.
Conclusion:
Overall, both Wix and WordPress have their strengths and weaknesses. Wix is more beginner-friendly and offers a wider range of features out of the box. WordPress is more powerful and flexible, but it requires more technical knowledge to get started. If you're looking for an easy-to-use platform with basic features, Wix is a good option. If you're looking for more advanced features and complete control over your website, WordPress is the better choice.
Want other info? Send us your suggestion and we'll work on providing a new blog 🙂
Contact iS
Contact us anytime. We appreciate meeting our clients and discussing their Design and Marketing ideas. Please use our Online Booking button in our navigation menu or send us a note here.


Office: 403.630.3409
---
Mailing Address: 47 Cedarbrook Close SW Calgary, Alberta T2W 5B8
Business Hours: 8am – 4:30 pm, Monday to Friday (MST)