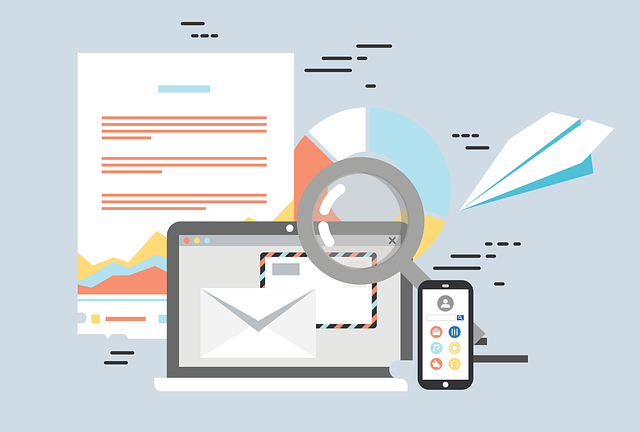 A frequent issue we receive support requests on is that website contact form submissions go to spam folders, and then no one ever sees them, and clients think that business owners are ignoring them. While there's not a whole lot we can do if your email provider is preventing you from getting contact form submissions in the first place (GoDaddy has had well-documented issues with this), there are a few steps you can take to ensure that your contact form submissions do not end up in your spam folder.
In our article, we are including two levels of steps that can be taken to assist with the SPAM issue. There is rarely only one solution and all areas should usually be explored.
Remember – emails going to SPAM is usually due to security settings at some level (email service, email program, domain registry/DNS) and these settings or rules are in place to protect you.
When testing – Ensure you are not sending to yourself:
Website Designer Level: A definitive way to trip a spam filter is to send an email to yourself. If you're using a contact form plugin, ensure that the to and from addresses are not identical, preventing you from sending emails to yourself and landing in the spam folder.
Whitelist the sender
Email Program User Level: If you have a special address set up for contact form submissions like this (other common ones are "do-not-reply@domain.com" or even "info@domain.com") be sure to whitelist the sending address by adding it to your contact list and/or whitelist within your email program.
Create a filter
Email Program User Level: Filtering out contact form submissions can help keep your inbox tidy and also keep contact forms out of spam. Create a filter that either recognizes the subject line or the send from address and dumps it into a special folder (or perhaps marks it as important in your inbox) before the spam filter gets to it.
Avoid spammy words and phrases
Website Designer Level: Spammers like to use phrases like "contact form" and "submission", so avoiding subject lines like that will help you keep your contact form out of the spam folder. Here are some ideas for some programmatic subject lines you can use:
[Website title] Lead from [Customer email or name]
New Lead/Message from [Customer email or name]
[Customer email or name] has a question or message for you
… Or have the customer decide their own subject line within your contact form is possible.
SPF, DKIM, DMARC

:

Website Designer/IT Level: With the ever-changing security environment around the internet, there are fewer and fewer ways for spammers to trick people into thinking they are someone else by spoofing emails etc. This is achieved by hardening security at the DNS level.

Your DNS is often managed through your domain registrar. (ask your IT provider for more information if you are unsure) You should ensure that you have valid SPF, DKIM, and DMARC records that verify that emails coming from your domain are actually coming from you and are legitimate. This helps with ALL delivery not just from website forms.

Website Designer/IT/Hosting Level: SendGrid is a cloud-based SMTP provider that allows you to send email without having to maintain email servers. SendGrid manages all of the technical details, from scaling the infrastructure to ISP outreach and reputation monitoring to whitelist
services and real-time analytics.

For clients within our Pro Hosting plan, this option is built-in at no extra cost and just needs to be activated, have 3 new DNS records added, and then verified.
It is often the case where site owners, being frustrated at their email and forms going to their SPAM, blame their hosting or their email provider or their website developer. The truth is that there are several pieces that should be looked at to ensure your email is treated as you expect. Sometimes there are new additions to a website (plugins etc) that change how email was working previously. Sometimes an SMTP plugin will be needed to send emails so that the security with your email provider does not flag the emails.
SPAM can be a complex issue. Often it can take your IT provider, hosting company, and a knowledgeable web developer to solve these issues. 
Want other info? Send us your suggestion and we'll work on providing a new blog 🙂
Contact iS
Contact us anytime. We appreciate meeting our clients and discussing their Design and Marketing ideas. Please use our Online Booking button in our navigation menu or send us a note here.


Office: 403.630.3409
---
Mailing Address: 47 Cedarbrook Close SW Calgary, Alberta T2W 5B8
Business Hours: 8am – 4:30 pm, Monday to Friday (MST)