Networking Power – Done Right!!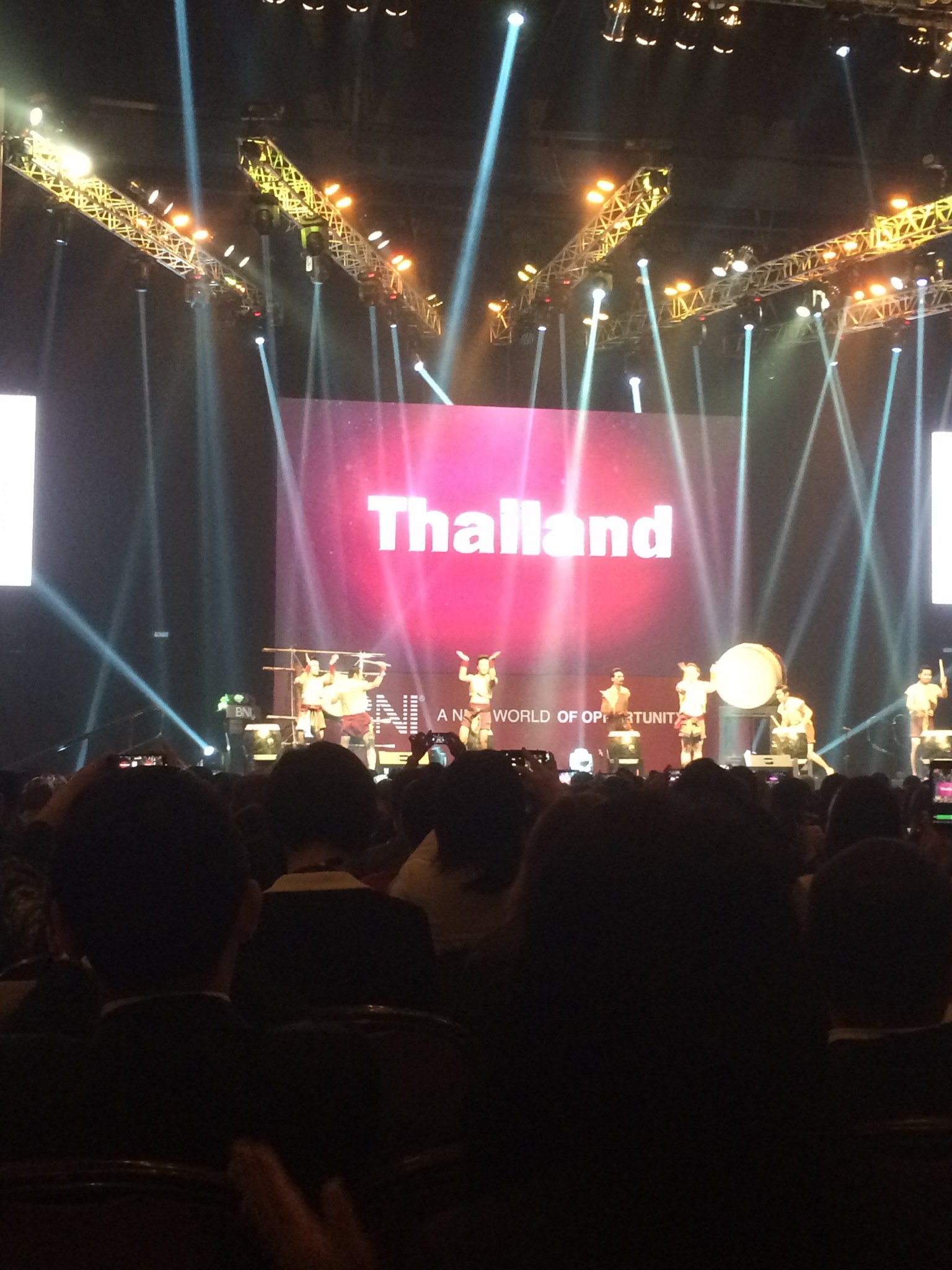 If You Don't Interact with Other Businesses
How can you REALLY grow?
I'm currently at a HUGE networking event in Bangkok, standing by a charging station while my phone recharges as it's been extremely active each day with photos, scheduling meetings and such.
To be honest, I'm tired. It's only the second day… two more to go and I've done more for my business and my clients than I think I've managed to do in the past year while working in my business. It's invigorating – it's exciting – it's refreshing – it has opened up and stimulated my creativity within my business and I can't be more thrilled with what the future holds. Let me explain…
I am a member of BNI (Business Network Internatonal). BNI is a global networking / referral organization – the biggest of it's kind and most successful in the world. It has been in existence for 33 years and has members from countries all over the world. No – I'm not exaggerating. Here at the conference we have over 3000 members, mostly directors, attending with the focus of 1) learning more about how they can help other business owners and entrepreneurs to succeed (yes – helping others first) and 2) making connections with companies from around the globe that can potentially work together … also helping each other succeed.
Think about that. Every time we meet with or have business discussions with other business owners and entrepreneurs we will often come away with new ideas and insights that we would not have on our own. Imagine meeting with these people but they are from other parts of them world with new ideas and new perspectives BUT they share the same foundation and that is helping others. (See 'Givers Gain – BNI.com ) Imagine the possibilities…
Two days left and I have already guaranteed returning back to my office with not only a renewed sense of purpose for my company and my clients but a new future perspective that is larger and clearer than ever. Not to mention the difference in perspective and direction for myself personally. Each one working with the other and resulting in what should be each entrepreneurs focus and goal and that is real setisfaction and happiness in what they do and who they are.
So…. not sure about joining such an amazing networking group? Think that maybe the expense of this kind of organization or even an event like this across the world is too much to handle? Don't. The doors that open and perspective change that opens the world to you and your dreams/goals show that this is just simply something you need to do. Don't worry…. don't doubt… go get it.  🙂